OMAHA AXE THROWING
Sharp Axes & Cold Drinks
Compete against your friends in the sport of axe throwing while socializing & enjoying a beverage. We're licensed to serve beer & seltzers!
Open Thursdays to Sundays
Large event rentals available on any day of the week upon request!
Book Axe Throwing - From $19.95/person
Axe Throwing COVID-19 Policy
Your Safety Is Important To Us!
Although we cannot completely eliminate the risk of the conronavirus we will be implementing the following measures to help protect our patrons:
-All private bookings on our axe lanes – you will no longer be sharing your axe targets with other groups
-Hand sanitizer to be readily available
-Additional time gaps between groups in order to perform more thorough cleaning
-Staff to wear face masks at the facility
-Staff are screened for COVID-19 symptoms and sent home if they are exhibiting symptoms.
*Important* If you are exhibiting signs of COVID-19 (fever, new persistent cough, shortness of breath) we ask that you DO NOT come to the facility & contact us to re-book your axe throwing session. Update (08-14-20): We kindly ask that our guests follow the Omaha mask mandate rules while at the facility.
What is Axe Throwing?
The sport of axe throwing is very similar to darts in scoring, but instead of using darts, we use axes to throw at targets!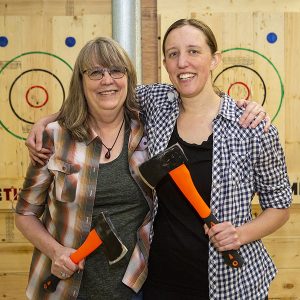 At Axe Games Omaha we aim to revive the heritage sport of axe throwing. We are dedicated to providing a fun, friendly and most importantly safe environment for people to get out, be active, socialize, learn a new skill and have a great time! At Axe Games Omaha we allow participants ages 10 and up to participate in the sport of axe throwing.
AXE THROWING PRICING
1 hour axe throwing – $19.95/person
2 hour axe throwing – $34.95/person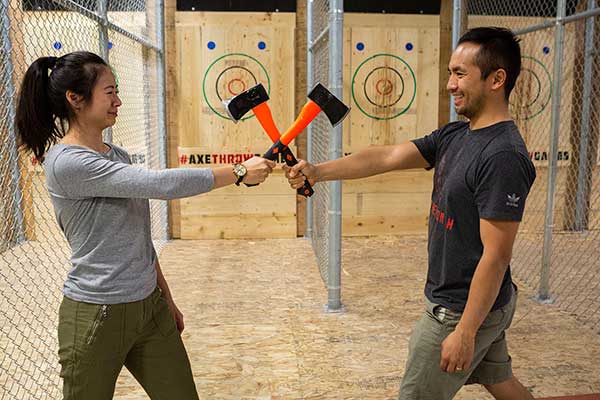 Covid-19 policy update: All groups will now be throwing on their own lane(s).

An Axe Games coach will cover rules, how to score & axe throwing techniques before you start!

Axe lane rentals start and end on every hour on the hour.
Looking For An Add-On Activity? We Also Have Combat Archery!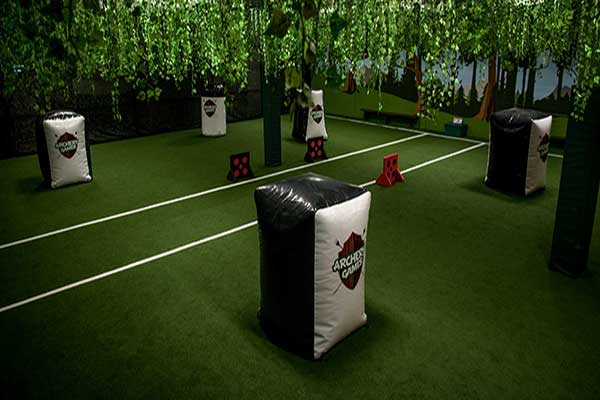 Archery arena tag is an exhilarating hour of game-play which places 2 teams against each other in a game of combat archery. It's like dodge-ball but with bows and arrows!
Looking to play both? We offer a $5 discount when playing both activities in the same-day, please contact us if you would like to play both axe throwing & combat archery!
Axe throwing team-building events & gift cards
AXE THROWING GIFT VOUCHERS
An Axe Games gift voucher makes the perfect gift for friends, coworkers, or family! Online gift vouchers are available in any denomination for both our 1 hour & 2 hour axe throwing sessions.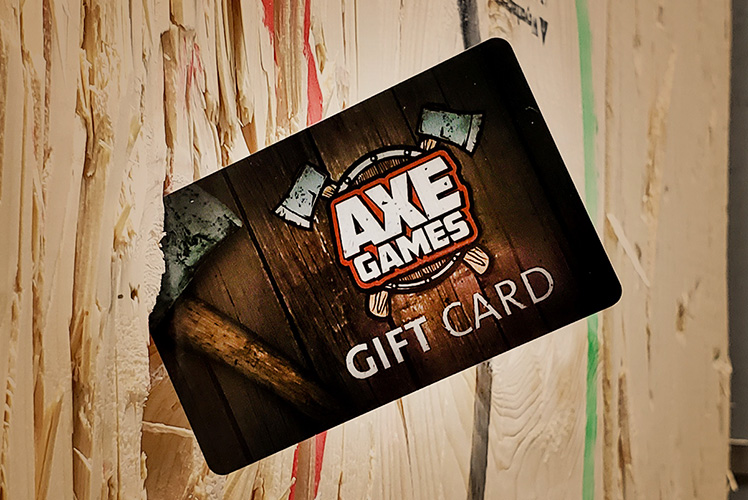 CORPORATE EVENTS
Axe Games Omaha can host up to 40 people at our axe throwing facility. We can accommodate food & drinks for your work team-building event, birthday or bachelor party.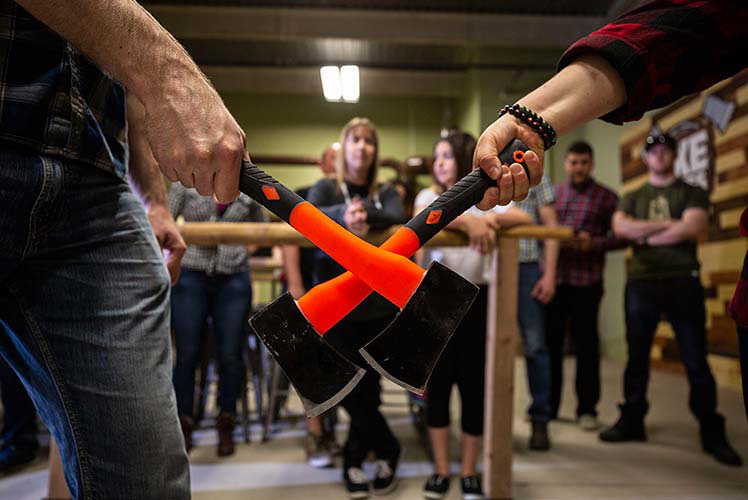 Axe Games Omaha Facility Information
Axe Games Omaha is a family friendly axe throwing venue located at 11106 Q street in Omaha, Nebraska
4023159577
bookings@axegames.com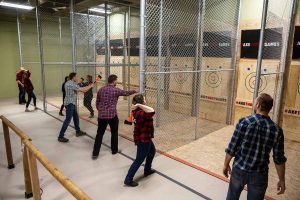 Axe Throwing from only $19.95/person